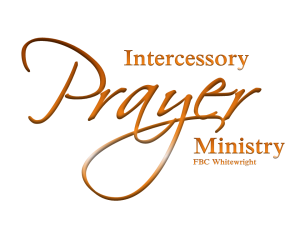 Our prayer ministry is dedicated to praying for the needs of others, expecting God to impact the lives of people with physical problems, as well as those that are hurting, discouraged, depressed, frustrated, and confused.
---
This ministry is a network of people who pray for the needs of others, with the expectation of seeing God work in the lives of people for His glory. The prayer ministry responds to requests for prayer through comment cards received from our Sunday worship services, small group meetings, telephone calls, and email requests.
Can we pray for you?
There are times in everyone's life that they need help (big or small), someone to listen to them, to pray for them and or with them, to offer advice or some other kind of assistance. We offer several avenues to get this help that may be right for you. From prayers and prayer groups to personal phone calls or visits from one of our caring team members.
Contact prayer@fbcwhitewright.com to send your request and we'll be glad to pray with you. We also have prayer gatherings on Wednesday nights and Sunday mornings. Please let us know if your request can be shared so we can continue to pray for it during those times as well. Otherwise, we'd be glad to keep your request confidential if you'd prefer.
---
————————————————————————————————————————————————-
Do you delight in praying for others? To find out what it takes to join our team of Prayer Warriors email prayer@fbcwhitewright.com .